Hello bookdragons! It's been quite a while I've been thinking of doing TV shows related articles cause well… I watch a lot of them and want to talk about it!
So here is my first article of the sort: 5 TV shows that for me are underestimated and that we should hear more about!
Lucifer
What? Basically, we meet Lucifer (yes, the « ex » angel) in L.A., partying and not wanting to go back to Hell. He owns a night club called Lux and is having the time of his life. Until a murder happen and he finds himself working with the police, to be specific a female detective: Decker. Starting there, we will follow them working together, and Luci trying to sort out his life and cosmic family ( he even sees a therapist!).
Why? this show is just great! Yes, we have a lot of detective duet TV shows but this one is different. First because of the actor playing Lucifer, Tom Ellis. He is just PERFECT. The sass, the eyes, the british accent.. you would sell your soul to this devil without any hesitation, I'm telling you!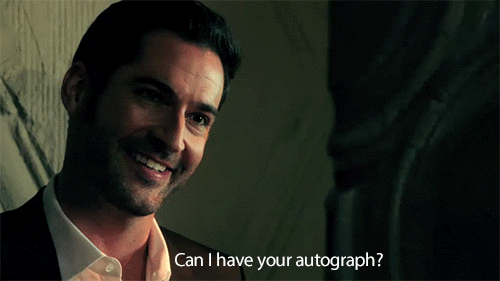 Another interesting part of the show is the way they decided to go theology wise: the angels, God, etc. it all plays a big part in the story, and a very interesting one!
Finally, the duet Decker/Lucifer is really working well and I love to see them interect!
So: go watch it! Now!
2. Witches of East End
What? A family of witches in a small town of New Hampton. Well, the daughters don't know it yet to be fair and we discover it with them! They learn that they are actually immortal, reborn every time they are killed (or more, murdered) through time. And it is not the only secret that was there for them to discover.
Why? I've loved this show from the very first minute! It is one of the only good witch shows after Charmed, if not my favorite! It's darker though, not the same kind of magic, and pretty serious evils! The actresses are gorgeous and they show you the kind of witch family you would like to be part of.
There are so many plot twists and revelations you can't stop to watch it til you finish it! When you are immortal, you make a lot of ennemies… add to that some start crossed lovers and you have the recipe for intense episodes!
Unfortunately (I am still not over it), the show was canceled after season 2. What a shame… But still worth watching it!
3. The Shannara Chronicles
What? Earth, thousands of years after us. No more technology… but magic is back! And with it, elves, dwarves and many other creatures. But the elvish tree guarding the world against demon legions is dying, and a little group must save it! We will follow them on their journey.
Why? Because it reminded me of Lord of the Rings. Not only because of the elves, but also because of the quest, the heroes not expecting to play this part in saving the world, and the beautiful landscapes! for me, it was like having a LOTR TV shows of the sort! Elves are more humans, magic is not the same either, but you still have this fantasy vibe that we do not often find in TV shows nowadays.
Fun fact: I really did not like the book 😉
4. Supergirl
What? Well, pretty obvious, this TV shows follows the adventures of Supergirl (from DC comics), how she learns to become her own hero, despite having Superman as her cousin. And how she learns to be human too in a way.
Why? I know it is known, but if you ask me, not enough. For once, we have a TV shows with a female super hero! Pretty rare right? She is funny and awkward, like the Superman in the old Lois & Clark TV shows. She also has a huge heart and see the good in people (I guess it runs in the family). You can only love her! Add to that the classic villains and you end up with something pretty good! Plus, it's not as violent as Gotham or Arrow for example. It really has a different vibe, and trust me, it's pretty good 😉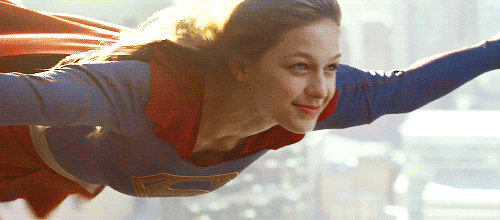 Also, there are a lot of secondary characters that are great for the show. They give something else to it, some lightness or darkness, depending of who we are talking about, but something unique for sure!
5. Marvel's Agent Carter
What?  Do you remember the agent Peggy Carter in Captain America: First Avenger? What do you think she did while his ass was frozen? Well, a lot! She was working as much as she could as a detective, in a place where men were usually the only ones who matter! And on her way, she would meet again Howard Stark, and help build what would become the SHIELD.
Why? Well, first, Hayley Atwell is brilliant in the part. Her Peggy is amazing: smart, brave and gorgeous. Full of sass, and not letting a man tell her what to do. In the 50's, it's a challenge. Perks of that time period: the outfit and the music!!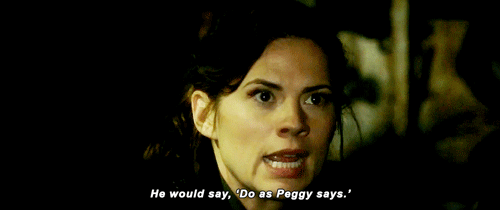 On top of that, you get to meet Jarvis, in the flesh. Yes, the original one.  James D'Arcy is simply brilliant in the part! His Jarvis is the best one could hope for.
The villains also make the show great, because you can see them as Marvel villains from head to toe, and you can see the link with the future of the Captain and the SHIELD agents. You see here the roots of what will then lead to the Avengers, the Dark Matter and all the rest!
---
So here they are, 5 shows I wished more people knew, for different reasons. They are all very different and great. Did you know them already? If not, does that make you want to try them???
Don't hesitate to share yours too!!
See you for a cup!
Elise