Hello my little dragons! I simply could NOT resist this tag when I saw it on my friend APIREADING blog! So here come my current top 10 bookish boyfriends:
1.Jamie Fraser- Outlander ( Diana Gabaldon)
Yes, baby Jamie, my favorite Highlander of all times. Sexy, sweet and quite modern for his time. Having him on screen thanks to Sam Heughan is just PERFECTION. No one else could be him in my heart!
Dreamcast: Sam Heughan, who else?
2. Jest – Heartless ( Marissa Meyer)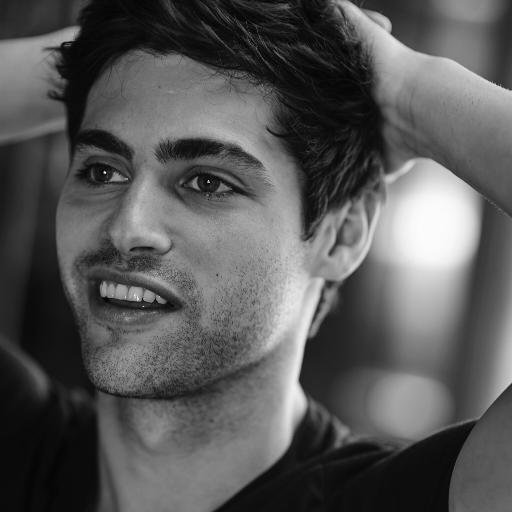 This one is very recent! But it was an immediate crush that I had reading Heartless. Jest was just fantastic: mysterious, magical, gallant. How can one resist? I am just waiting for more art inspired by him!
Dreamcast: Matthew Daddario, I'm sure he would be perfect for the charm and smile of Jest!
3. Murtagh – Eragon (Christopher Paolini)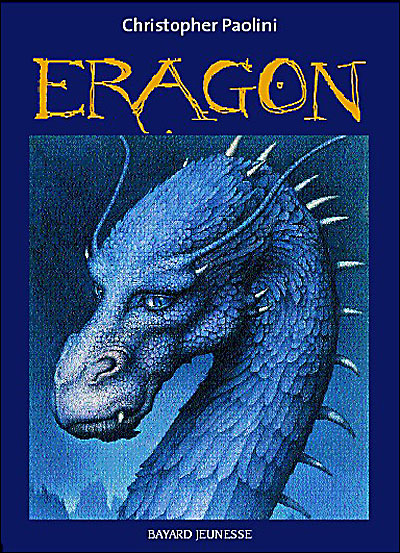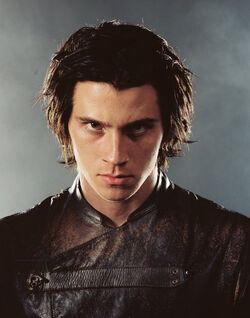 Poor broken Murtagh. Handsome and tortured, he has everything it takes to make a good bookish boyfriend. the one you want to save and comfort and love forever!
Dreamcast: Garrett Hedlund, he was great in the role!
4. Rhysand – A Court of Thorns and Roses (Sarah J Maas)
Same thing here: a perfect example of the tortured bad guy who is not actually that bad and who we want to save! Plus, this one has wings and magical powers 😉 To be honest, Sarah J Maas is a book boyfriend building machine: her male characters are troubled, muscled and magical… how is one to resist?
Dreamcast: Taylor Hoechlin, just on a whim!
5. Kvothe – The Name of the Wind (Patrick Rothfuss)
Mysterious, strong, magical? What else to ask for? Kvothe has so much to reveal yet, a life full of adventures, losses, and hurts, making him brave and the kind of man I could listen to for hours near a fire ( maybe not only listen to though…)
Dreamcast: Tom Hiddleston, the love of my life!
6. Four/Tobias – Divergent
Since the first book of the Divergent series, I found Four to be an interesting character, and all we learn about him later on only made me love him more! Til the very end, he is a character I really enjoyed reading about ( even if he also pissed me off time to time, let's be real). The end of the series comforted me in that opinion ❤ (I have yet to watch the last movie, I am not able to!).
Dreamcast: Theo James, again, loved him in the role!
7. Ian – The Host (Stephanie Meyer) 
Yes, I know people have a very strong opinion on Stephanie Meyer because of her super famous series, but I remember having a very different opinion of her book the Host. I devoured it, loved the idea, the plot, the characters, everything. I don't know how I would feel about it now, but back in time, I had a little something for Ian ❤
Dreamcast: here I disagree with the movie choice and will pick William Moseley!
8. Remus Lupin – Harry Potter
Yes, I know a lot of people love Sirius best, and it was my case too first time I read the books. BIG crush on Sirius. But time passing, I grew to love Lupin more. Again, cursed man, troubled and sad, only asking to be loved. How to resist??
PS: I so disagree with the choice of actor for him. I like David Thewlis but for me, he stays the Prince in Dragon's heart.
Dreamcast: I have a rebel soul again! I'd choose Ben Barnes as Lupin, way sexier!
9. Faramir – The Lord of the Rings
I hesitated a lot here, Legolas? Aragorn? Gimli? .. in the end, I chose Faramir. Because whether we are talking about the movies or the books, he is the one that touched me the most. Ans yes, I wish I could slap his father and hug him tight.
Dreamcast: David Wenham, who else could play Faramir?????
10. Amar – The Star-touched Queen ( Roshani Chokshi)
From the very first pages of his appearance, I was in love with Amar. He was so special, so tender and full of secrets (trying not to repeat mysterious here!). Slowly discovering him, my crush was confirmed! Amar is definitely one of my book boyfriends of the year!!
Dreamcast: Burak Özçivit (bless you!). I just picture him so well as Amar, with this dark look of his!
Here it goes, my top 10 bookish boyfriends at the moment; what are yours?????
See you for a cup!
Elise