Catwoman: Soulstealer by Sarah J Maas
Series: DC Icons #3
Also in this series: Wonder Woman, Batman
Release date: August 7th, 2018
Format: Hardcover
Pages:
Published by Penguin Random House
Top 3 Genres: Young Adult, Comics, Retellings
My rating: Set it on fire/If you have nothing else to read/you need to read it/Run and buy it.
Source: Finished copy provided by Penguin Teen Canada in exchange for a honest review
To buy the book :  CA  • US • FR •Bookdep
Add to: Goodreads
When the Bat's away, the Cat will play. It's time to see how many lives this cat really has.
Two years after escaping Gotham City's slums, Selina Kyle returns as the mysterious and wealthy Holly Vanderhees. She quickly discovers that with Batman off on a vital mission, Gotham City looks ripe for the taking.
Meanwhile, Luke Fox wants to prove that as Batwing he has what it takes to help people. He targets a new thief on the prowl who has teamed up with Poison Ivy and Harley Quinn. Together, they are wreaking havoc. This Catwoman is clever–she may be Batwing's undoing.
In this third DC Icons book, Selina is playing a desperate game of cat and mouse, forming unexpected friendships and entangling herself with Batwing by night and her devilishly handsome neighbor Luke Fox by day. But with a dangerous threat from the past on her tail, will she be able to pull off the heist that's closest to her heart?
If you haven't heard of the DC Comics meet Superstar authors, you are missing out! Already, Wonder Woman and Batman are out. And now is time for Catwoman: Soulstealer to rise! Written by one of the most popular YA author of the moment, Sarah J Maas.
Meet Selina Kyle
AKA Catwoman. Young, brave, super skilled and pretty. She kinds of have it all. Problem is… she is poor and has a sick sister. To save her, she will enter the League of Assassins and become even more… bad ass. Then, she comes back to her birth city, Gotham, with a very specific agenda. And now, she has a crazy assassin training and money.

Honestly, it was impossible not to love Selina. She is confident, all for women power and fragile at the same time. Sarah J Maas really built a great character here (better than some others of her female characters tbh). She even teams up with two other ladies from the DC Universe: Poison Ivy (my little favorite <3) and Harley Quinn. Their girl gang is spreading mischief in Gotham, with class and sass.
Meet Luke Fox
AKA Batwing. I was not expecting him, son of Lucius Fox (the gadget expert in Batman), rich, and with a PTST from his experience as a Marine. A character who is struggling a lot to get back to some sort of life, and who REALLY want to do good and handle the city while Batman is away. Honestly, his character had great sides but he was a bit frustrating for me. With his desillusional wish to protect the city all by himself even when he cleary has no control and the city is falling… really? Get your acts together Luke! But yeah, other than that, he was not that bad :p He was also adding more diversity to the book which is always good! And he sounded kind of sexy!
Gotham: the corrupted city
Whether we talk about the comics, the TV show or book adaptation, Gotham is still at the heart of the story. A city of sins and crime. It is very well portrayed in this book: Falcone, the Joker, they are all here!
And in the grays, Catwoman and her team, part Robin Hood, part adrenaline junkies. Not all bad, but not all good either. That's always a great thing with DC characters: they are complex, layered. They have a dark side, but also fight to protect people. Exactly like Catwoman!
I also really enjoyed the fact that Sarah J Maas was not afraid to talk about real stuff: PTST and its consequences (she already talked about it in ACOMAF), but also racism. And she does it pretty well!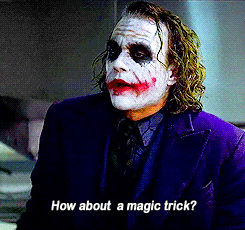 In a few words
A great YA representation of Catwoman, with all the shades one could expect for her character, but also with some innocente of youth and a definite feminist vibe. I'm all for this!
Have you read the book? do you plan to?
See you for a cup!
Elise