How the light gets in by Katy Upperman
Pages: 336
Format: ARC provided by Swoon Reads
Top 3 Genres: Contemporary, Family, Supernatural
My rating: Set it on fire/ If you have nothing else to read/ you need to read it/Run and buy it.
To buy the book:CA • US • FR• Bookdep
Add to: Goodreads
Hey guys! Looking for a book that will make you share a tear AND is happening in Summer (always trying to match the book with the season lol): How the light gets in is for you!
Since her sister's tragic death, seventeen-year-old Callie Ryan has basically given up. Her grades have plummeted, she's quit her swim team, and she barely recognizes the people her parents have become.
When she returns to her aunt's run-down coastal Victorian one year after Chloe's death, Callie resigns herself to a summer of guilt and home renovations. She doesn't expect to be charmed by the tiny coastal town or by Tucker Morgan, a local boy brimming with sunshine.
But even as her days begin to brighten, Callie's nights are crowded with chilling dreams, unanswered questions, and eerie phenomenon that have her convinced she's being haunted. Will Callie be able to figure out what her sister is trying to communicate before it's too late?
How do we cope with grief?
How do we recover after losing one of the most important persons in our life? There is no clear answer for that, not one way to do it only. Callie is trying, but she is stuck. People say grief is about moving on, but how do you do when you can't take a step forward, when everything around you is falling apart and when guilt is around each corner? This is the place we find Callie, the place we will follow her in, and the place we will see her leave, painfully, all through the book.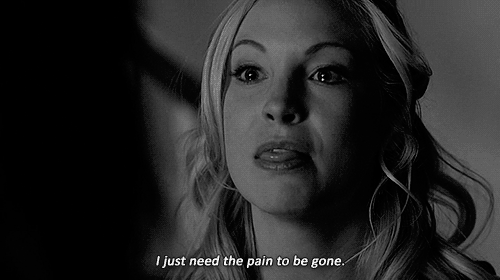 This is really a story of love, the love between Callie and her sister, of guilt – the one we feel when a loved one die- and of healing. When she goes back to her aunt, where her sister died, Callie is full of anger and pain. Slowly, two steps forward one step back, she will rediscover how to be curious about life, how to let people in and remember who she was. I loved how the author portrayed this journey through grief, how difficult it is, and how one day you can feel better until a memory strikes you down. It felt very true and rough, and it was easy to identify with Callie and her struggles.
I really enjoyed also the setting of the story: a small town near the ocean, a Victorian house full of secrets. It's these secrets that will pull Callie out of her lethargy first, followed closely by this young man helping in the garden, Tucker. He was a great « support » character as in understanding the grief and loss Callie is facing, and being here for her. Far from the dark brooding sexy teen, we see way too often!
Did you say ghosts?
There is a hint of that in the synopsis and, without spoiling too much of the story, yes there is a ghost! I had a bit more problems with this supernatural element and I think I'd have preferred if we were never sure if there was a ghost or not if it was hinted and never really seen by Callie but that's not the way the author decided to go and I can accept that lol. I am not sure how much it truly brought that couldn't have been dealt with otherwise, but it for sure added more intensity to Callie's grieving process (and a very very light thriller vibe).
In a few words
I was really captured by the gentleness and rough emotions in this book, its darkness but also its light, and I can only recommend you to discover it too!
See you for a cup,
Elise