Hello Girls by Brittany Cavallaro and Emily Henry
Pages: 320
Format: ARC provided by Harper Collins Canada 
Top 3 Genres: Young Adult , Contemporary, Adventure
My rating: Set it on fire/ If you have nothing else to read/ you need to read it/Run and buy it.
To buy the book:  CA•US• FR• Bookdep
Add to: Goodreads
Hey guys!! Ready for some Thelma and Louise vibe? For a read full of tension and feelings, perfect for the Summer? Hello Girls is here for you 😉
Best friends are forged by fire. For Winona Olsen and Lucille Pryce, that fire happened the night they met outside the police station—both deciding whether to turn their families in.
Winona has been starving for life in the seemingly perfect home that she shares with her seemingly perfect father, celebrity weatherman Stormy Olsen. No one knows that he locks the pantry door to control her eating and leaves bruises where no one can see them.
Lucille has been suffocating beneath the needs of her mother and her drug-dealing brother, wondering if there's more out there for her than disappearing waitress tips and generations of barely getting by.
One harrowing night, Winona and Lucille realize they can't wait until graduation to start their new lives. They need out. Now. All they need is three grand, fast. And really, a stolen convertible to take them from Michigan to Las Vegas can't hurt.
A special friendship
That is what Winona and Lucille have. A friendship forged in pain, Winona being abused terribly by her father and Lucille being used and slowly destroyed by her brother who is dealing with drugs. It is these difficulties that brought them together, and they count on each other to survive, with the ultimate goal to go away when they start Uni. BUT Winona discovers that her dad has other plans, and after another abuse, she decides she can't take it anymore. So she convinces Lucille to leave it all behind and go to Las Vegas. With her grand-pa stolen car and a bit of cash. Starting there: robberies, more or less dangerous encounters, drug dealers and more! And it is not sure that our two young heroes can escape all their problems without scars!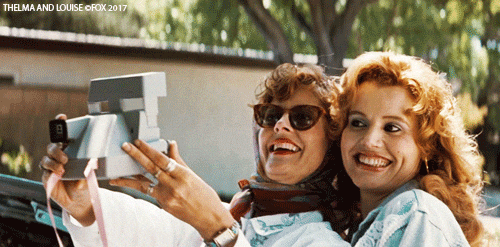 A book that rings true
What I really loved about this story was how the author portrayed really well what familial violence is and what it can do to you. The constant fear and all the repercussions it has on your life. It was scary, but it was so well done, and really made you feel for our main characters! They were both brave and still naive, like teens can be, but they are also learning fast and full of resources, pushed by the need to finally be free.
All through the book, it was sp easy to identify with Winona and Lucille and care about them. The tension added up and up and at some point, I couldn't put the book down, I was just so scared for them! So yeah to a book portraying such characters you care deeply about them, from page 1 to the last!
In a few words
A dangerous, fun and tense road trip, where Winona and Lucille will discover who they can be. And they'll take you on their journey 😉
See you for a cup!
Elise