The Grace Year by Kim Liggett
Format: Arc provided by Raincoast Books
Pages: 416
Release date: October 8th
Top 3 Genres: Young Adult, Feminist, Horror
My rating: Set it on fire/If you have nothing else to read/you need to read it/Run and buy it.
To buy the book: CA • US • FR• Bookdep
Add to: Goodreads
Hey bookdragon! I'm on a reading stroll, unstoppable, and I love it! My last prey: The Grace Year, a book that surprised me A LOT, as if I was ready for some aspects of it (like the Handmaid's tale aspects), others I was not expecting at all! Hope you are ready for it…
No one speaks of the grace year. It's forbidden.
In Garner County, girls are told they have the power to lure grown men from their beds, to drive women mad with jealousy. They believe their very skin emits a powerful aphrodisiac, the potent essence of youth, of a girl on the edge of womanhood. That's why they're banished for their sixteenth year, to release their magic into the wild so they can return purified and ready for marriage. But not all of them will make it home alive.
Sixteen-year-old Tierney James dreams of a better life—a society that doesn't pit friend against friend or woman against woman, but as her own grace year draws near, she quickly realizes that it's not just the brutal elements they must fear. It's not even the poachers in the woods, men who are waiting for a chance to grab one of the girls in order to make a fortune on the black market. Their greatest threat may very well be each other.
Enter The Grace Year
         In a community where women are under men's control, only seen as possession and evil if not tamed, we meet our main character Tierney on the verge of her Grace Year. A mysterious year where, at 16, all the girls from the county are sent in the forest, in a camp, and left to themselves to get rid of their magic. Of course, you can feel from the beginning of the book that their »magic » is just their feminity, the fact that they are simply full human beings and powerful as such. And men don't want that. So they send them away, to break them, and because of course, it is the women's fault if they are attractive and tempt men to their perdition. Of course. ( I guess you can see here how upset I was against this society!). But the men found the solution: they make their young girls live through hell, survive (or not), so that they come back so broken and shallow that they are ready to obey, marry who chose them and bear him sons (hopefully lots of sons). If she is barren, no problem, he just has to say she still has »magic » (like she still dreams), and boom she is sent to the gallows and he can remarry. The happy life *sigh*.
Ok, I could talk a lot about how awful life is for the girls there but let's move along a bit! What was really well done and captivated me with this book, was how we see Tierney thinking she is alone not wanting to give up on herself despite her magic, then see how girls are pushed to turn against each other and tear each other apart and finally see what has been hidden from her for so many years. And yes, this book ends with a message of hope. And a bit of real magic 😉
All this aspect, of how women can fight back was hard at times, but also showing that we can stay strong no matter what, and never keep fighting for our freedom. Cause let's be honest, even in the real world, even in this country (Canada), there are still so much inequity between men and women. But we are here, and we can be the small changes.
What happens in the forest, stays in the forest?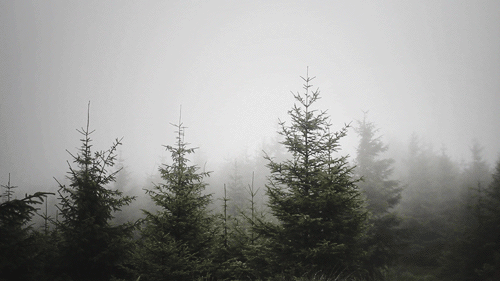 Ok now for the part I was not expecting: I knew bad stuff would happen in the girls' camp but I WAS NOT READY for all that happened! It is brutal and violent and disgusting at times. And it gives you this creepy feeling from beginning to end. Noises you can't explain, the sensation to be followed, or that a blade could end your life any time. The poachers, men from the outside, ready to kill any girl leaving the camp to cut her and sell her parts. Yes, there is cannibalism in this book: the grace years who are captured are cut to pieces, pieces sold to the county people for their »magic ». It was awful. And it's only one example of how the horror is a lot more present in this book than I thought. The rest, I won't tell you to avoid any spoils, but it is there! Do not believe the pretty pink cover, it is a trick, when you'll dive into this book, you'll soon forget about brightness and step into a dangerous mist…. in the end, that makes it perfect to read at this time of the year!
Tiny Tiny Issues
This book could have been super close to perfection if it was not for two things: first, the romance. I was devouring it so so fast until the romance happened and it was kind of a step back for me. I didn't fit well with the pace of the rest of the book and it was that kind of weird instant love. It does not play the biggest part thankfully. And it the very end, it plays an important role so I can forgive it…
The other thing that puzzled me (and more when I rethink about the book): some action scenes were really strangely depicted, like blurry and like we were missing some parts. That was pretty confusing and left me with a feeling that the author didn't know how to write that kind of scene. But I had an ARCs, so maybe that disappeared in the finished version who knows!
In a few words
All in all, we find in this book a strong women's power and feminist message, mixed with horror and some supernatural vibes for a unique book that I'd strongly advise you to read this month!
See you for a cup
Elise
PS: if you've read it already PLEASE I need to talk about the end!